For Any Occasion provides catering services for:


Community Events
Scheduled Meal Delivery
Rehearsal Dinners
Anniversary Celebrations
Grand Openings & Open House Events
Holiday Parties
Fundraisers (no service charge to charities)
Business Meetings and Seminars
Lunches (from box to elegant)
Indoor Barbeques (western to caribbean)
Banquet Dinners
Cocktail Parties
Mardi Gras (with authentic Cajun & Creole cuisine)
Debutante Themes
ANY OCCASION!
For any Occasion Catering serves mouth-watering hors d oeuvres, wonderful appetizer displays featuring sculpted fresh fruits and vegetables, crisp salads and gourmet pastas, savory entrees including an extensive selection of carving meats, and to-die-for desserts.

We offer buffet set-up with equipment, decoration, and tableware. Dining table linens are available, if needed for indoor events.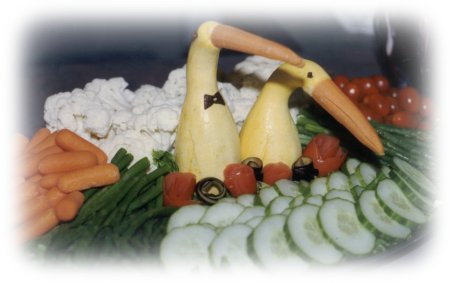 Request for more information and you will be on your way to planning great food,
great fun with great prices.

For Any Occasion Catering is fully licensed and insured. (#MFD 1550542)